CAMP NEEHI JUNE 5–AUGUST 11, 2023
Registration Fee- Stop at the Service Desk with your Packet(s) Completed
Neehi Summer Day Camp: Ages 3-5
Our Camp Neehi program will help give your child a place to have new adventures, develop new friendships, learn new skills and have tons of fun in a safe environment led by caring Y staff. Summer is a time for kids to be kids. And our YMCA Camp Neehi is the place to make each precious summer day a great one for every kid.
The YMCA believes that every child should have the opportunity to attend camp and make great summer memories. Support from the YMCA's Annual Campaign allows us to provide financial assistance to those who qualify. Forms are available at the Service Desk or online. The deadline for applications is two weeks prior to the start of your child's first day of camp. Please read the application carefully and return all necessary documents along with the application. If you have any questions about this process, please contact: Adele Taylor – Preschool/Family Director
e-mail: ataylor@youngstownymca.org /phone: 330-480-5657
Monday/Wednesday/Friday $65/$85
Fees must be paid by the Friday prior to the week you wish your child to attend.
Any payments made after Friday at 9:00 p.m. will be assessed a $20 late fee per child.
Time: 9:15 a.m. – 12:30 p.m. for all age groups
Weeks Themes Dates
Week 1 June 5 – 9, Sweet Summer Fiesta
Week 2 June 12-16, Golden Ticket to Canada
Week 3 June 19 – 23, Gumdrops on Mount Kenya
Week 4 June 26 – 30, Italian Chocolatiers
Week 5 July 3 – 7, Celebrate the USA
Week 6 July 10 – 14, Taste the Rainbow
Week 7 July 17-21, Marshmallow Pyramids
Week 8 July 24-28, Christmas in July
Week 9 July 31- Aug 4, Life Savers in the East
Week 10 Aug 7-11, Carnival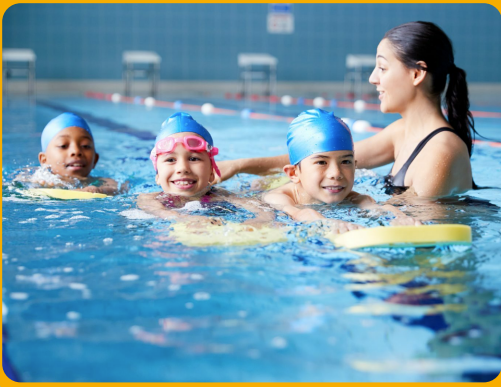 Groups are separated by age. Station rotations include craft, games, snacks, and one day of swimming per group in our indoor recreational pool.
9:15 – 9:40 am Sign in at KidZone playground gate near building
9:45 am – 10:00 am Opening Ceremony in small groups at Pavilion
10:30 am – 12:30 pm Station rotations (Art, Snack, Games, Story Time and Experiments)
12:30 p.m. Sign out: pick up at playground gate or at Family Locker Room hallway leading to indoor pool on your child's swim day.
Monday – 3-year-olds swim – Indoor Rec Pool from 12:00 – 12:30 p.m.
Wednesday – 4-year-olds swim – Indoor Rec Pool from 12:00 – 12:30 p.m.
Friday – 5-year-olds swim- Indoor Rec Pool from 12:00 – 12:30 p.m.
It is important that all parents attend a Parent Orientation in order to understand the daily schedule for camp, ask important questions, and meet some of your child's counselors. Please register for one of the following dates:
Thursday, May 18th : 5:30 – 6:30 pm

Saturday, May 20th : 1:00 – 2:00 pm
Parent Handbooks, Registration paperwork and Financial Assistance applications can be downloaded using the buttons at the top of this page.
All paperwork must be completed and returned when registering your child. No exceptions! We must have this information on file before camp begins.
REGISTER FOR CAMP NEEHI 2023
Register and Pay for Weeks